Home
›
Music
›
Music Talk
Gil Scott Heron Appreciation.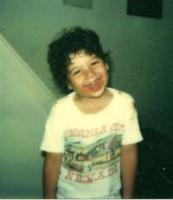 Cosmo
9,767 Posts
I've been a very big fan of Gil for many years now. That's the wrong way of putting it. His music was pretty much the music of my teenage and early adult years. He is the voice of the city, he is the voice of the everyman, the voice of struggle and desparation, he is the voice of my youth, the voice of the tragedy of the game. This post speaks to me on so many levels I cannot begin to tell you.He came and performed at the Chestnut Cabaret back in the early 90s if I remember correctly, and I was too young to go. Around this time me and my man Espo would always be kicking it up West Philly, and whenever someone who we wanted to see played at CC we would post up on the side door that was outside, but next to the stage, with 40s and listen. Around this time, Steve was the vocalist for a band called
Groovy Monster
and he did a blistering version of
"Home Is Where The Hatred Is."
I started DJing at the same time, and this is kind of the climate that forged the type of DJ that I am. The word was out that Gil was messed up on "that stuff" but it didn't really phase me, I always thought of it as ironic that the man who wrote
"The Bottle"
and
"The Get Out Of The Ghetto Blues"
would have fallen victim to the scourge of drugs and alcohol. I remember the one and only time I acctually SAW him perform, it was at the Arts Bank in Philly back in 1994. I went by myself because nobody would accompany me, way too cool for school. It was supporting his great and criminally slept on
"Spirits"
album. I was waiting outside, smoking, and the word was that he had not shown up. People started getting restless and, right as I started to walk in, a yellow cab pulled up on HE got out of the back. A giant. A giant of a man. I was in awe. I was in his shadow. Everyone outside was just humbled. He was huge, taking these long strides towards the side door, decked out in a dashiki, cowboy hat and boots. It was obvious that he had just come from copping, but it didn't matter. HE was here, and he put on an amazing performance that night, with him on keys and vocals, he backing band tight as all hell with the new and old material.Honestly, I'm still in awe. I am not worthy to even speak about him. I'm not worthy to write about him. I'm just not worthy, I'm still just standing in his shadow. We all are.
Gil Scott Heron
"Home Is Where The Hatred Is"
And here's an amazing cover version, just to show you how good of a songwriter he is. I opened up my WMFU set with this song this past Friday.
Esther Phillips]
"Home Is Where The Hatred Is"
TAGGED: