Home
›
Strut Central
Is your gurl a secret lurker?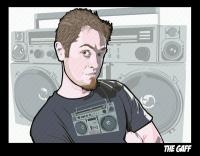 wyzewayz
303 Posts
or does she think your excessive time on soulstrut is ghey?Mine confessed yesterday that when I'm at work and she needs to cheer up, she goes on soulstrut and lurks as there's "always something on there that makes me laugh or smile and then I go and have a good day."

I had originally showed her the post about the engagement and then nzshadows trill life stories destined for stardom...now she's hooked, and says "I think soulstrut's great"

shit is mad Joey