Home
›
Music
›
Record Collecting
Marvin Whoremonger (~Listen to the Hype~)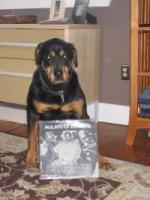 NateBizzo
2,328 Posts
This 2LP private has been melting my face at the code red level for a minute now. Youthful carnal influenced funk with some mooged out vibes from Sin City.
You can almost smell the
unprotected sex.
I give you the option of listening and from there either swooning on it or hating.Enjoy.

Please Login To See Premium Content