Home
›
Music
›
Music Talk
GANGSTARR - one of the best yet !?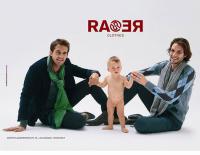 piedpiper
1,279 Posts
There was an argument recently, whether Moment of truth is classic or not and I think someone else mentioned Guru's monotonous flow somewhere. This has most likely already been discussed back in the days, but I think it's worth another try...IMO, these dudes are the most consistent Hip-Hop group so far and I appreciate their stuff a lot.

Daily Operation, Step in the Arena and Hard to Earn are CLASSIC.

I still enjoy to listen these LPs and I think they aged very well.Moment of Truth and No More Mr. Nice Guy are excellent as well. However, I would argue that No more Mr. Nice guy sounds outdated and that Moment of Truth is not as consistent as the previous LPs and Guru is not on the same level anymore. Even the Ownerz LP is OK.I would say Guru's delivery is fine, although dude is not some GOAT, next level MC. Especially on Daily Operation and Step in the Arena the combination of laidback instrumentals and Guru's flow works. The way Premier used sampling and how he managed to produce a lot of excellent beats is great, although he ran out of ideas in recent years.

What do you think? What are your favourite joints/ LPs? What's the deal with Guru's MC-skillz and Premier's production? How do you you folks think about Gangstarr?
TAGGED: