Home
›
Music
›
Record Collecting
RECORD STORE WORKERS POLL: WORST COLLECTRO TYPE?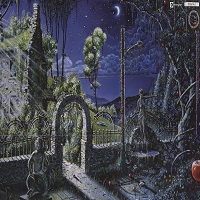 SoulOnIce
13,027 Posts
For me, it's MONKEES COLLECTORS. ((shudder)
They are like some strange subset of Beatle Collectrowho are afraid to run with the Wolves of Beatlemania - like people who only like the minor league affiliate ofa popular sports team "I'm a PAWTUCKET Red Sox fan!" We had a not-for-sure-related pair of somewhat challengedcustomers known as "The Monkee Brothers" at a store I used towork at. Whenever we would get some oddball "Last Train to Clarksville" picture sleeve in, the owner would have these guys in a lather,counting out pennies to cover the $15.99 he squeezed them for.
RUNNER UP:
with all due apologies to Batmon, I gotta go with CASSETTE COLLECTROS.I'm cool with the hip hop aspect of collecting mixtapesor oop/private hip hop jawns, but I'm talking about the zombie army that haunts every used record store in the US,duct-taped walkman always at hand, prowling the tape racksin an effort to mint-up their scratched-chassis copy of Janet Jackson's Rhythm Nation 1814 or Def Leppard Hysteria. I do have to admit we would have good things to listen to on cassette in-store sometimes, I had a few favorites that just sat on the shelf the entire 3 years I worked there.
I wanna hear from other ex-and-current counter jockeys:who are the scourge of the dusty bin circuit?