Home
›
Music
›
Record Collecting
West African Record Hunt - Safari To Sierra Leone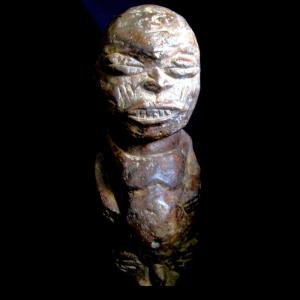 Frank
2,364 Posts
Just got back from another record digging trip down here in West Africa and thought I'd let you guys in on some tropical digging adventures:We started out from Conakry in Guinea and hit the infamous Conakry-Freetown Highway. Since we are now in the middle of rainy season, most of the gigantic potholes have turned into lakes and when aproaching them, there is no telling of how deep and how steep the gap will be... Guinea and the West of Sierra Leone has about 4 meters of rainfall each year, as compared to about 0,8 meters in Germany (where it alreaday rains a lot) and all this comes down within 3 to 4 months, the rest of the year there is no rain at all.
This was the mother of all potholes that took of our licence plate, lucky enough, Thierno was able to find it without having to dive for it...
Amazing Warehousefind in the city of Kenema:
On the road from Bo to Freetown we bought some bushmeat for dinner, yummie!!!:
Here's a selection of some of the finds, amazingly the vinyl on all of these turned out to be at least VG+ or better, most of them just have a lot of ringwear due to being moved around from time to time with dust and sand between them, luckily none of that stuff had entered the sleeves...
sadly, there's no chance for me to upload any audio, the connection is just too slow...
TAGGED: