Home
›
Music
›
Record Collecting
WORST RECORD STORE, EVAR!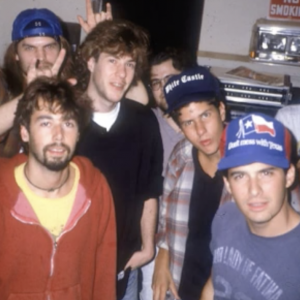 RAJ
tenacious local
7,760 Posts
The award goes to GOLD MILLION RECORDS in Bryn Mawr, PA

It's right there on the main drag on Lancaster Ave. It must have just opened. It looks like they bought out all of the remaining terds from the now defunct Plastic Fantastic added some track lighting and some swanky rugs and plopped $15 price tags on dollar bin throw-aways. I seriously have no idea how this place makes any money. It's targeted at rich main line clientelle, but still.Anyways, it gets my Worst Record Store Evar award for their snooty staff. There were boxes of records and some out in the open in front of the counter. Must have been new arrivals not ready to be priced, but some had price tags on them... I started filing through when this holier than thou trustafarian dude looked down upon me and said "There's nothing that concerns you down there." I called him an asshole and bounced... It was a lot worse than words can describe. You need to see this store for yourself (or while it's still open).What record store do you give the WORST RECORD STORE, EVAR! award to?
TAGGED: