Home
›
Archive
›
The Soul Strut 100
Soul Strut 100: # 50 - Lyman Woodard Organization - Saturday Night Special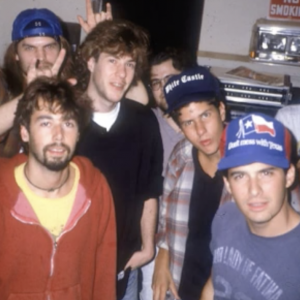 RAJ
tenacious local
7,760 Posts
I will slowly be unveiling the Top 100 Soul Strut Related Records as Voted by the Strutters Themselves.
# 50 - Lyman Woodard Organization - Saturday Night Special
About

The ???favorite songs featuring a mellotron??? forum thread on here a couple of days back, sparked my interest in pulling this one off the expedite. I was fortunate enough to get an original copy of this a few years back for a great price and it???s safe to say this record is going NOWHERE.

I must say, years and years ago before the days of widespread reissues and mp3 blogs, I had longed to hear this, thinking it was some funk soul break masterpiece with possibly one of the coolest cover art displays ever. My buddy finally paid an arm and a leg for an original copy and made some wav files, it was nothing like I had envisioned.

The music of the first two tunes were airy, emotional, spiritual, hardly the organ funk that I expected. In fact, the album moved me and took me to another place. This is a Detroit record from ex-Denis Coffey bandmate, organist Lyman Woodard. A who???s who from the Detroit scene helped him record this on Strat records and the result is nothing short of amazing. It???s gorgeous jazz music, but still gritty and raw enough to still remain hip and cool. The rest of the record falls under the early-70s Blue Note, Prestige sound of the day. But still, like I said, recorded in away that???s very organic.

Highlights include the title cut, my favorite ???Joy Road,??? and the guitar jazz funk of Ron English on ???On Your Mind.???

http://www.soulstrut.com/index.php/reviews/indepth/saturday_night_special/
Related Threads
Favorite Mellotron songs
LYMAN WOODARD ORGANIZATION ! ! !
Lyman Woodard - R.I.P.
Media