Home
›
Strut Central
New Scorsese flick about the music industry?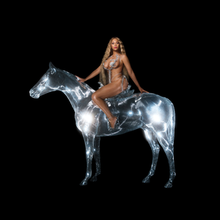 DocMcCoy
"Go and laugh in your own country!"
5,913 Posts
Looks like Scorsese's about to take his Stones fixation to its logical conclusion and make a movie with Mick Jagger;"Academy Award winning director Martin Scorsese will team up with Rock and Roll icon Mick Jagger to direct ???THE LONG PLAY,??? a film set in the world of the music business spanning over three decades. The project will re-team Scorsese with Academy Award winning writer for ???The Departed,??? Bill Monahan. Martin Scorsese will direct, and Scorsese, Mick Jagger and Victoria Pearman will produce. The film is based on an original idea of Mick Jagger's which he and Pearman???s Jagged Films took to Scorsese several years ago. Together they developed the project and brought it to Paramount. Scorsese recently entered into a four-year, first-look deal with Paramount Pictures to direct and produce entertainment across all platforms including feature films, made-for-DVD, digital content and television for Paramount Pictures and Paramount Vantage."Could be very interesting.