Home
›
Strut Central
soulstrut thread google video evolution...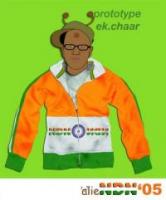 alieNDN
2,181 Posts
i remember when i first saw this site (soulstrut) it was before the days of images.google, and being a member of a few difft message boards at the time, it really kickstarted a new revolution being able to reference images that summed up visually what u were trying to depict. i think this board elevated itself infinitely with the addition of imagery (remember when linking a pic was only something an htmler could do?)
i present to you the next evolution:
http://video.google.com/
example of context:
Some makes a thread you whole-heartedly agree with. You quote them. Then you add the caption "This is the End"
Then you lay this on them:
http://video.google.com/videoplay?docid=-5112343465064185358
think of the possibilities.