Home
›
Strut Central
Your Top jazz albums from the last 25 years?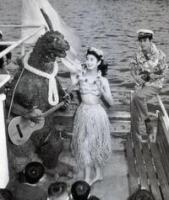 mrmatthew
1,574 Posts
"modern" jazz dont get too much chatter here on the 'strut and im wondering if any of you cranky old stuck in the 60s-70's jazz and hiphop heads keep up with the current (relatively) jazz stuff.

No Reissues....
MIne Top Picks form the past 25 years are as follows (no particuliar order):

Cassandra Wilson - New Moon Daughter
Brad Mehldau - Largo
Wynton Marsalis - In This House, on this morning
Jason Moran - Same Mother
Pharaoh Sanders - Save Our Children
Lounge Lizards - No Pain For Cakes
Andrew Hill - Timelines
BIll Frissell - Gone, Like a train
Ron Miles- Womans Day
John Zorn - Naked City

what are yours?