Home
›
Strut Central
Please add to your Banned Bidder list: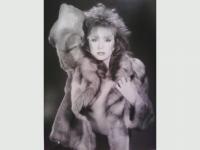 JustAlice
1,308 Posts
User ID funkysouldance2007vacationformally known as lampadina0Fortunately I can say this is my first experience with a chargeback though the process is not yet complete he has been the biggest pain in the ass to date.In a nutshell:Dude buys records on OCT. 12th and asks if he can wait until the next weeks auctions end to buy more records. Ok. Fine. Oct 22nd comes and goes and he racks up a 93 dollar bill. Well it took over 10 emails and a dispute with ebay to FINALLY get him to pay on Dec. 24th. It took him over 2 months to pay and then it was already too late to file a dispute on the first two items. Fucker.Well, I sent his items yesterday Jan. 7th.. a little more than 2 weeks after he paid. Today I wake up to find he has filed a claim with Paypal for not receiving his items yet. He waited over 2 months to pay and files claim only two weeks after he paid..

Especially after THANKING ME for being so patient.Is there anything I can do?