Home
›
Strut Central
Is "The Shield" Back?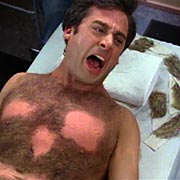 motown67
4,513 Posts
I know there are a lot of "Shield" fans here so I thought I'd post this here.

For me, this season has been sort of a let down. There have been one or two stories that have caught my attention, but overall the episodes haven't really been that rewarding for me this new season. I tried to have an open mind about Glenn Close, but she's too much of an avenging angel type character for me to really like. She's all tough on the home seizers and goes to see the victims in the hospital in her after hours? Please!

Anyway, tonight's episode was the first one that I was really into and the preview of the next show looks hot.

What are your opinons?