Home
›
Announcements
UTICA,NY RECORD SHOW 4/10 MEETGREET T.N.!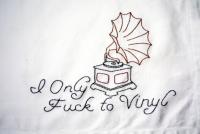 The_Non
5,690 Posts
Yo SS massive,Record show Sunday, April 10th, in Utica, NY. 5476 Trenton Rd, Deerfield Fire Hall, Exit 31 of the New York State Thruway. 10-5,
FREE ADMISSION![/b] Meet and greet your dude, T.N. (yay!) PM for more details, I'm bringing mostly rock to play to the crowd, if any strutters can "commit" and say what they're looking for, I can try to accommodate. I need to make moves in the real world and not have Soulstrut hold me down, so come through and help me out with said moves!!! Hit me on PM or email: [email]pombiki1@hotmail.com[/email] (that's a #1 after pombiki). PeaceT.N.