Home
›
Announcements
Online Funk and Hip Hop Show Tonight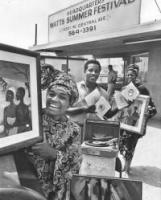 pup
133 Posts
Hey Stutters,
Tune in to
www.uclaradio.com
tonight from 6 to 8 pm Pacific for Soul Fu. I'll be playing lots of golden era 12"s and some tight funk 45s that I've scored in the past 10 days or so.
Check out the soulfuradio blog at
www.soulfuradio.blogspot.com
for more details on the show and other Soul Fu related stuff.
enjoy,
Eric