Home
›
Strut Central
Dear T.O., SHUT THE F*CK UP!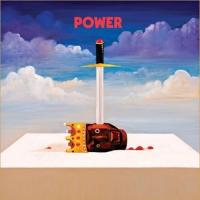 drewnice
5,465 Posts
Eagles Suspend Terrell Owens Indefinitely, Two Days After Team Failed to Publicize His 100th TD[/b]

By ROB MAADDI
The Associated Press

PHILADELPHIA - Terrell Owens can host an open house, exercise on his front lawn or practice a new touchdown celebration Sunday. He won't be playing for the Philadelphia Eagles. Owens was suspended indefinitely by the Eagles on Saturday, two days after he criticized the organization for not publicly recognizing his 100th career touchdown catch two weeks ago.

The All-Pro wide receiver apologized Friday in a statement and later on his weekly radio show, but the damage already was done.

The Eagles issued a statement that said Owens was suspended "for conduct detrimental to the team." The team added that it will have no further comment.

Owens' agent, Drew Rosenhaus, refused to comment.

It's unlikely Owens will be paid for sitting out this game, though neither the team nor Rosenhaus would discuss the situation. Owens is scheduled to make $3.5 million in base salary this season, so the suspension would cost him more than $200,000 per game if it's without pay.

Read more...