Home
›
Strut Central
Recommend me some vocal Soul groups!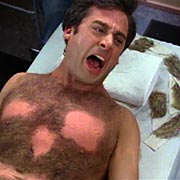 motown67
4,513 Posts
Hey everyone,I'm looking for some new music and would like some suggestions on the vocal soul group tip. Here's a smattering of what I've been listening to lately to give you some idea of what I'm into.It could be upbeat like 100 Proof Aged In Soul
or Esquires or Glass House
or on the Sweet tip like the Fantastic Four, Johnson, Hawkins, Tatum and Durr or the Lost Generation
the super catchy the Jewels or Sandpebbles
it doesn't have to be rare ass tunes either, a good Motown group like the Originals always hits the spot for me
Doesn't have to be 45s either!
Help a man out.