Home
›
Music
›
Music Talk
Best Track by Female MC that is NOT MC Lyte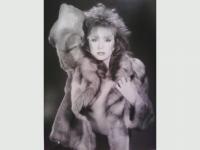 JustAlice
1,308 Posts
Here is a little treat for you guys.This first one is pure

This lady had balls to be Dissin like this in 88' especially who she is dissin'.....she is right though. The 2nd Verse is kinda before our time of as far as Gay Pride is conserned, its tight as fuck though, just not politically correct nowadays.
THE best track by a female MC.
Here is another one outta ATL in 92' I'll assume most have probably never heard it before.
another dope track by a female that is not MC Lyte
Aside from that I would say:Big C: Look Alive ''I'll brake you off if you wanna be broken''Khia: My Neck, My BackMC Peaches : Commin' Straight Rollin HardCrime Mob : Stiletto's in the ClubConscious Daughters, Big Lady K, Medusa, Apani B, Jackie O, Blade, Juice the list goes on and on.
TAGGED: