Home
›
Strut Central
The one record you regret trading or selling over the years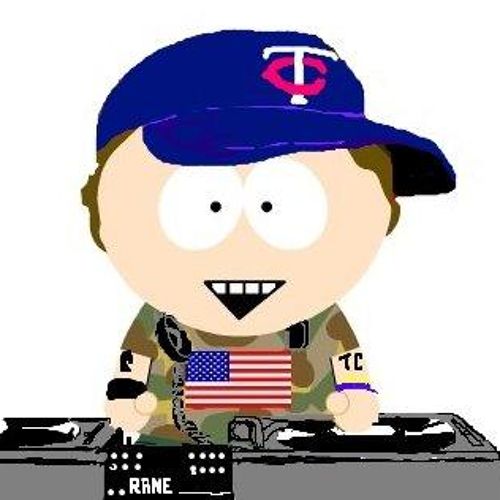 djtopcat
Seattle WA The 206
312 Posts
Every serious record collector I'm sure has a story of a record they had at one time, that either they did not know the value of at the time,or traded,sold and now regret the decision. It could be something that skyrocketed in value, or just something obscure that you'll probably never be able to replace.
I have a few regrets, but my biggest was when I walked into a local junk store in Bothell WA about 17 years ago with thousands of estate sale records and bought one two dollar near mint soul/funk record that caught my eye. The truly sad and embarrassing part is at first I thought it was an entirely different famous disco band with the same name. It had a drawing of some dudes sitting in a cup. I knew it was early 70's and probably had some cool samples so I bought it. I took it home and gave it a listen, but just wasn't that wowed. At this time I still naively thought it was the disco band, maybe their first album. This was before discogs,popsike and blogs and I didn't see it listed on Ebay.
Anyway long story short one of my fellow record digger buddies at the time who knew exactly what it was immediately offered up a stack of trades for it. That should of been a clue I guess, but I just thought it was an early record by the disco group. The trade stack included Lyn Christopher,JB's,7-Eleven 45,and a handful of rock breaks which I was more interested in back then, so I figured it was a fair trade and poof it was gone.
A few months later I'm chatting with another fellow hardcore record digger and I mentioned I traded this person a cool early 70's soul/funk record that had some dudes sitting in a cup on the cover, and I said something about not being a big fan of their later disco hits like "you sexy thing" but I did like "everyone's a winner" He looks at me like I'm retarded and says "Hot Chocolate?" and I said yeah it was cool but I got some cool breaks in trade.
He said "Dude that is not the disco group, that is a monster rarity from Cleveland by this guy named Lou Ragland it goes for serious loot, holy grail funk rarity!"
Well that news sucked, and it sucked even more when I found out it was being sold for thousands of dollars and that was 17 years ago!
Nobody likes being taken, my pride was hurt but a deal is a deal and I agreed to it, so I have to live with it. I kind of was hoping this friend would throw in some more vinyl I was looking for to make the deal more even, but he never did, that's just the way he operates, and this is why I'll probably never sell him another record out of my collection. I found out he sold or traded it to some guy in England, and must have found another copy because last time I visited his pad he had the record framed on his wall!
I think of all the school loans,bills I could of paid selling that record now. Maybe the value has gone down since dunno, but either way that's my biggest regret. I have to constantly tell myself I only paid a few bucks for it. It doesn't help :( Try to top that one.
http://www.popsike.com/HOT-CHOCOLATE-LP-Rare-FUNK-CO-CO-Label-LOU-RAGLAND/130426220315.html