Home
›
Announcements
South Austin Record Fair - Saturday Oct 15th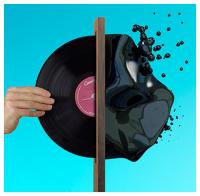 billbradley
You want BBQ sauce? Get the fuck out of my house.
2,489 Posts
South Austin Record Fair
Saturday at 12 PM - 9 PM
South Austin Brewery
415 St Elmo Rd E, Ste 1D, Austin, Texas 78745
"Come spend an afternoon with us digging through crates of vinyl, dancing to the DJs tunes, and drinking great beer.
Food truck, plenty of parking, free admission, all ages and family friendly"
https://www.facebook.com/events/1063022857145336/
I believe there are spots still available. Only thing is you have to bring your own table and chairs to setup this time.