Home
›
Strut Central
in your opinion what is the most radical music ever made ?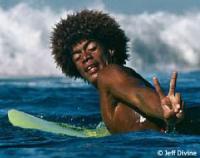 kala
3,339 Posts
please to discount image/presentation in your answers???.for instance gwar and gg allin don't count unless you are specifically referencing their music.

food for thought

is it a folkways recording of a jackhammer /factory?
hitler's speeches "sampled' in german oak?
ice cube's black korea?
aphex with the old sandpaper disc on a 1200 trick?
john cage's pranks?
suicide?
zorn's sqawking?
screwdriver[Hail the New Dawn]?
biggie rapping about raping children and throwing them off the bridge?
geto boys with mind of a lunatic?
iggy with the mic innna blender?
christian marclay's sleeveless lps?
peter brotzmann?
burzum?
slayer?

mezbrow?


obviously radical has different meanings to different people so for the sake of argument we can use adjectives such as:

offensive
vulgar
racist/fascist/socially offensive /sexist/misogynistic
repugnant
off-putting
caterwauling
atonal
noise[y]
obnoxious
weird music that sucks
etc

i have yet to come to any conclusions yet save for a few which i will continue to mull over.