Home
›
Archive
›
The Soul Strut 100
Soul Strut 100: # 49 - Isaac Hayes - Hot Buttered Soul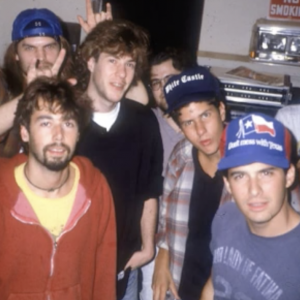 RAJ
tenacious local
7,755 Posts
I will slowly be unveiling the Top 100 Soul Strut Related Records as Voted by the Strutters Themselves.
# 49 - Isaac Hayes - Hot Buttered Soul
About

The album almost never came to be. Hayes' solo debut, Presenting Isaac Hayes, had been a poor seller for Stax Records, and Hayes was about to return to his behind-the-scenes role as a producer and songwriter at the venerable soul label when it suddenly lost its complete back catalog after splitting with Atlantic Records in May 1968. Stax executive Al Bell decided to release a new, almost instant, back catalog of 27 albums and 30 singles at once, ordered all of Stax's artists to record new material, and encouraged some of Stax's prominent creative staff, including Hayes and Steve Cropper, to record solo albums.

Burned by the retail flop of Presenting Isaac Hayes, Hayes told Bell that he would not cut a follow-up unless he was granted complete creative control. Since Bell had encouraged Hayes to record Presenting... in the first place, he readily agreed.

The album was notable for its use of innovative Bell/Hayes production and Terry Manning engineering techniques, and has deeply influenced a great deal of subsequent soul, hip hop and Motown music. Both "Walk on By" and "Hyperbolicsyllabicsesquedalymistic" have been sampled extensively, the former showing up on tracks by the likes of Compton's Most Wanted, 3rd Bass, MF DOOM, Wu-Tang Clan, Hooverphonic and Notorious B.I.G., while the latter song was sampled by Public Enemy for "Black Steel in the Hour of Chaos". "Hyperbolicsyllabicsesquedalymistic" also appears on the soundtrack to the film Zodiac, while "Walk On By" appears along with Hayes' version of "The Look Of Love" on the soundtrack to the film Dead Presidents.

http://en.wikipedia.org/wiki/Hot_Buttered_Soul
Related Threads
simple question: which funk record is the most..
Albums that are perfect, note for note
Media