Home
›
Archive
›
The Soul Strut 100
Soul Strut 100: #58 - Can - Ege Bamyasi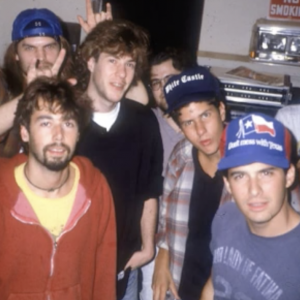 RAJ
tenacious local
7,743 Posts
I will slowly be unveiling the Top 100 Soul Strut Related Records as Voted by the Strutters Themselves.
# 58 - Can - Ege Bamyasi
About

Ege Bamyas?? is the fourth studio album by the German experimental rock band Can which was originally released as an LP in 1972 by United Artists. The album contains the single "Spoon", which charted in the Top 10 in Germany, largely because of its use as the theme of a German TV thriller series called "Das Messer" (The Knife). The success of the single allowed Can to move to a better studio in which they recorded Ege Bamyas??. Ege Bamyas?? was remastered as a hybrid SACD in 2004 which includes a booklet with commentary on the album by former Melody Maker journalist David Stubbs, as well as previously unreleased photos of the band.

Ege Bamyas?? has received considerable critical acclaim since its release. British music weekly Melody Maker wrote: "Can are without doubt the most talented and most consistent experimental rock band in Europe, England included."[8] The success of the song "Spoon" and sales from this album inspired Can to throw a free concert in an attempt to reach a wider audience. The Can Free Concert was filmed by Martin Sch??fer, Robbie M??ller and Egon Mann for director Peter Przygodda at the Cologne Sporthalle on 3 February 1972 and is included on the Can DVD.[9]

Various artists have cited Ege Bamyas?? as an influence. Stephen Malkmus of Pavement has been quoted as saying "I played Can's Ege Bamyas?? album every night before I went to sleep for about three years."[10] Thurston Moore of Sonic Youth recalls, "I found Ege Bamyas?? in the 49-cent bin at Woolworth's. I didn???t see anything written about Can, I didn???t know anything about them except this okra can on the cover, which seemed completely bizarre. I finally picked that record up, and I completely wore it out. It was so alluring. Something about it made Can seem to be playing outside of rock 'n' roll. It was unlike anything else I was hearing at the time."[11]


http://en.wikipedia.org/wiki/Ege_Bamyasi
Related Threads
Can vs. 24 Carat Black
24 Carat Black Theme vs. Can Vitamin C
Media