Home
›
Archive
›
The Soul Strut 100
Soul Strut 100: # 61 - The J.B.'s - Food For Thought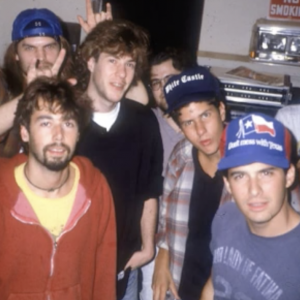 RAJ
tenacious local
7,756 Posts
I will slowly be unveiling the Top 100 Soul Strut Related Records as Voted by the Strutters Themselves.
# 61 - The J.B.'s - Food For Thought
About

Food For Thought was the J.B.???s first official record, and it might be their very best. It starts off with one of their greatest songs, Pass The Peas, with its infectious horn line. That???s followed by an unstoppable parade of funky instrumentals in a similar fashion such as Gimme Some More, the fast-paced To My Brother, Hot Pants Road, These Are The JB???s, the blaring The Grunt, Escap-Ism Part 1 & 2 with James Brown urging the band along and then busting out with an organ solo in the middle, the soulful Wine Spot, and the slow and moody Theme From King Heroin. As usual, there???s also a jazzy tune in the form of Blessed Blackness that starts off the second side.


Related Threads
J.B.???s Food for Thought???purple cover?
THE JB REMEMBERANCE THREAD!
Media