Home
›
Archive
›
The Soul Strut 100
Soul Strut 100: # 77 - Earth, Wind, and Fire (1971)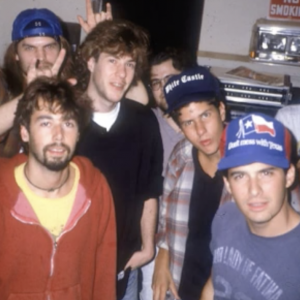 RAJ
tenacious local
7,756 Posts
I will slowly be unveiling the Top 100 Soul Strut Related Records as Voted by the Strutters Themselves.
# 77 - Earth, Wind, and Fire (1971)
Please discuss your reactions to this record. The thread will be archived later
here
.
About
Earth, Wind, & Fire is the self-titled debut album by the group Earth, Wind & Fire, released in 1971 on Warner Bros. Records. The lineup is quite different from the one that became famous during the mid-1970s. This edition of the group would be disbanded after its second album.
The music on this album is much tougher and more raw than the sound the group later became famous for. The vocals are very much a collaborative effort. Leads are freely traded, and many lines are sung by multiple voices. Leader Maurice White, who would front later editions of the group, is content to stay behind the drums here, blending his vocals with the rest. Young Leslie Drayton, who would later gain respect as a jazz man, handles the horn arrangements. "Love is Life", from this album, was a modest hit for the group.

After EWF scored multi-platinum success in the mid-70's, Warner Bros Records repackaged this LP along with the group's sophomore effort "Need of Love", as a double LP set entitled "Another Time".

http://en.wikipedia.org/wiki/Earth,_Wind_&_Fire_
(album)
Related Threads
Earth, Wind, and Fire Appreciation
Earth, Wind & Fire
EARTH WIND AND FIRE live report!!!!!!!!!!!!!!
Media