Home
›
Archive
›
The Soul Strut 100
Soul Strut 100: # 84 - WILLIAM DEVAUGHN - Be Thankful For What You Got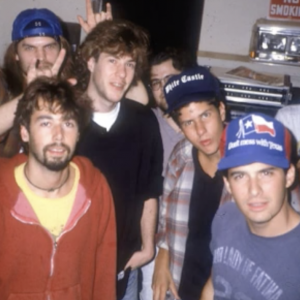 RAJ
tenacious local
7,743 Posts
I will slowly be unveiling the Top 100 Soul Strut Related Records as Voted by the Strutters Themselves.
# 84 - WILLIAM DEVAUGHN - Be Thankful For What You Got
Please discuss your reactions to this record. The thread will be archived later
here
.
Wikipedia
DeVaughn was a salaried government employee as a drafting technician (according to Casey Kasem,[citation needed] he designed sewers), part-time singer,[1] and member of the Jehovah's Witnesses.[citation needed] DeVaughn wrote "A Cadillac Don't Come Easy", eventually re-written to become "Be Thankful for What You Got", in 1972, and spent $900 toward its development[vague] to Omega Sound [A Philadelphia Production House][2] The producers at Omega wrote a smooth arrangement, eventually booking time to record at Sigma Sound Studio in Philadelphia. The session featured members of the MFSB group ??? guitarist Norman Harris, drummer Earl Young, bassist Ron Baker,[citation needed] and vibist Vince Montana ??? secured by Allan Felder, who also developed the separate adlib back-up chorus with his sister's vocal choir.[3] Frank Fioravanti, a coproducer, secured the song's release release on the Roxbury Records record label.[4]

The record sold nearly two million copies on its release in spring 1974, reaching #1 on the U.S. R&B charts and #4 on the Billboard Hot 100 chart, selling a million copies.[5] The track saw two chart entries in the UK, with the record peaking at #31 (1974), and #44 (1980), in the UK Singles Chart.[6] With a sound and content influenced by Curtis Mayfield, its simple and encouraging lyrics hit home, to the extent that it became featured on gospel radio stations. When his success as a recording artist seemed guaranteed, DeVaughn quit his government job.

DeVaughn released an album, featuring mostly songs of an overtly religious character, and the second single, "Blood Is Thicker Than Water", made the R&B top ten and the pop top fifty later in 1974; "Give the Little Man a Great Big Hand" had minor success early the next year.[7] Live, DeVaughn preached to and admonished his audience from the stage. He lost interest in the music industry not long after, working in a record store and again as a draftsman. Fioravanti kept Devaughn under contract[citation needed] hoping to eventually get recording again but it was not until 1980 that they would hook up for new projects. Fioravanti made a mistake by giving the new album Figures Can't Calculate to TEC Records[citation needed] included the title song, which was a minor R&B hit, and a remake of "Be Thankful for What You Got". TEC never paid out any royalties.[citation needed] Soon after Devaughn recorded another Fioravanti tune, "Creme de Cream", released in Europe on the "Red Bus" label. Until this point Fioravanti produced or co-produced all of the singles and albums.
In 2004, DeVaughn released a new single, "I Came Back", on his own Mighty Two Diamond Records.
Related Threads
Top Ten Summer Songs (RR)
What are you listening to now?
Media