Home
›
Strut Central
Soul Struts top 200 songs of the 60's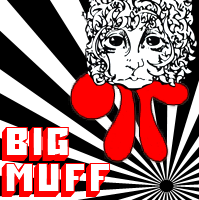 SPlDEY
Vegas
3,375 Posts
I just spent about 2 minutes over at Pitchfork media and came across this list called
Top 200 greatest songs of the 60's
. I hate lists like this. Always a bunch of BULLSHIT. This list actually wasn't too bad, however personally I only can get down with about 14% of it. I was wondering what kind of list the Soul Strutters would come up with.
So the rules are:1.
You can list as many songs as you like
2.
I'm only allowing 1 song per artist, no exceptions.
I guess if most people don't like this rule. We can just get rid of it. Easy.3.
If there is a dispute between an artist on someone lists we'll take a quick 3 count vote on the song that should be on the list.
For example, Jimi's Castles made of sand is on the list.So, i'll say instead it should beJimi Hendrix - Purple Haze so we'll take whatever song gets to 3 +1's first.If you wanted to vote for just say
Purple haze +1
. I'll keep a quick tally. So if a dispute gets heated, I'll take the song with the most votes.2.
The list should get filled pretty quickly so just post the songs you think are the weakest on the list like this *Can - Uphill or Can - Uphill -1. That'll be a neg count for a song. **3 or more negs will remove a song from the list.
You have to name the song, and *optional* the reason why it should be on the list.
Mindgarden classics welcome, fucka sold a million records, Rolling stones GARBAGE. Soul Strut's top 200 songs of the 60's.1 Stevie Wonder - I Was Made to Love Her[color:red]+ 1[/color]/Place in the Sun[color:red]+ 1[/color]/Hey love[color:red]+ 1[/color]2 CAN - Uphill3 Galt MacDermot - Coffee Cold4 Giles, giles & fripp - why don't you just drop in5 Silver Apples- Program6 The Supremes- Reflections7 Ray Barretto - The Soul Drummer8 Solomon Burke - Home in Your Heart9 Aretha Franklin - One Step Ahead10 Impressions - I Wonder[color:red]+ 1[/color]/Keep on Pushin[color:red]+ 1[/color]/Mighty Mighty[color:red]+ 1[/color]11 Jimi Hendrix - Castles Made Of Sand12 Miriam Makeba - Pata Pata13 Manu Dibango - Soul Makossa14 Dave Brubeck - Take 515 Miles Davis - So What16 Cannonball Adderley - Mercy, Mercy, Mercy17 Jr Wells - Snatch It Back18 Carla Thomas - BABY19 James Carr - You've Got My Mind Messed Up[color:red]+ 2[/color]/Dark End of the Street[color:red]+ 2[/color]20 MC 5 - Kick Out The Jams21 Thirteenth Floor Elevators - You're Gonna Miss Me22 Dave Dudley - Six Days On The Road23 Gene Chandler - Nothing Can Stop Me 24 Dyke & the Blazers - Funky Broadway25 Davie Allan & the Arrows - Blue's Theme26 ? & the Mysterians - 96 Tears27 Aaron Neville - Tell It Like It Is28 Wendy Rene - After Laughter Comes Tears29 Meters - Cissy Strut30 Lee Dorsey - Get Out Of My Life, Woman [color:red]+ 2[/color] 31 Barbara Lynn - You'll lose a good thing32 The Kinks - Waterloo Sunset33 Al Johnson - Carnival Time34 Professor Longhair - Big Chief35 Gilberto Gil - 200136 Caetano Veloso - Alfomega37 Gal Costa - Tuareg[color:red]+ 1[/color]/Baby[color:red]+ 1[/color] 38 Eddie Bo - From this day on39 France Gall - Laisse Tomber Les Filles40 Arthur Conely - Sweet soul Music41 Francoise Hardy - Le Bonheur Du Jour42 The Birds - No good without you baby43 Nazz - Open My Eyes44 Heptones - Baby45 Marcia Griffiths - Feel Like Jumping46 Ken Boothe and Stranger Cole - Artibella47 Rufus Thomas - Memphis Train48 Jimmy mcgriff - the worm49 Sam Cooke - A Change is Gonna Come[color:red]+ 2[/color] 50 Led Zeppelin - Dazed and Confused51 John Coltrane - A Love Supreme[color:red]+ 1[/color]/Alabama[color:red]+ 1[/color]52 Nat Kendricks & the Swans - Mashed Potatoes53 Sam and Dave - Soul man[color:red]+ 1[/color]/Wrap It Up[color:red]+ 1[/color]54 Barbara Mason - Yes I'm ready55 Tommy James - Crimson & Clover [color:red]+ 1[/color][color:green]- 1[/color]56 Marvin Gaye & Tammi Terrell - You're All I Need To Get By57 Nancy Sinatra - Bang Bang58 Ben E. King - Stand By Me59 Percy Sledge - When A Man Loves A Woman60 James Brown and the Famous Flames - I'll Go Crazy[color:red]+ 1[/color]/Cold Sweat[color:red]+ 1[/color]61 James Brown and the Dapps - I Can't Stand Myself62 James Brown - It's A Mans World[color:red]+ 1[/color]/Give it up or turnit a loose[color:red]+ 1[/color]63 Irma Thomas Ruler Of My Heart[color:red]+ 1[/color]/It's Raining[color:red]+ 1[/color]/Time Is on My Side[color:red]+ 1[/color]64 Booker t and the mg's - hip hug her65 The Dapps - bringing up the guitar66 The Stooges - I Wanna Be Your Dog67 Nick Drake - River Man68 Van Morrison - Astral Weeks69 Rolling Stones - Sympathy For The Devil70 Otis Redding - (Sittin' On) The Dock of the Bay71 The Left Bank - My Friend Today72 Isaac Hayes - Walk On By73 Martha & the Vandellas - Nowhere to Run74 Smokey Robinson & the Miracles - Tracks of My Tears75 Wilson Pickett - In the Midnight Hour76 Bob Dylan - Like a Rolling Stone77 The Velvet Underground - Heroin[color:red]+ 1[/color]/Waiting for the man[color:red]+ 1[/color]78 The Jackson 5 - I Want You Back79 Dusty Springfield - Son of a Preacher Man80 Neil Diamond - Girl You'll be a woman Soon [color:red]+ 1[/color][color:green]- 1[/color]81 Frank Zappa - Peaches en Regalia82 Marlena Shaw - California Soul83 Tony Basil - I'm 2884 Patsy Cline - Crazy85 Association - Never My Love86 Brenton Wood - Gimme a Little Sign87 Al Green - Back Up Train88 Cream - Sunshine of Your Love89 Barbara lewis - hello stranger90 Barbara George - I Know91 The Wailers - It Hurts to Be Alone92 Hopeton Lewis - Take It Easy93 The Flames - Broadway Jungle94 Skatalites - Guns of the Navarone 95 brenton wood - gimme little sign96 the shirelles - baby its you97 Desires - Let it please be you98 Rosie & the Originals - Angel Baby99 Thee Midniters - Town I Live in100 Billy Stewart - Sitting in the Park101 Paul Ortiz & Orquesta Son - Tender Love102Etta James - At Last103 Jorge Ben - Mas Que Nada104 Electric Prunes - Holy are you105 El Gran Combo - La Muerte106 Beatles - I want you (she's so heavy)107 Focus 3 - 10,000 years behind my mind108 109 110 111 112 113114 115 116 117 118 119 120 121 122 123 124 125 126 127 128 129 130 131 132 133 134 135 136 137 138 139 140 141 142 143 144 145 146 147 148 149 150151152153154155156157158159160161162163164165166167168169170171172173174175176177178179180181182183184185186187188189190191192193194195196197198199200____________
CAN
- Uphill
CAN is a no brainer for 60's Krautrock/psych. Pitchfork had Yoo doo right which is a pretty good jam, but not the best of the Mooney era. I personally think Uphill or Father Cannot Yell are truer to showing what Can does best. The first time I listened to Can was mindblowing, and couldn't believe the music I was hearing was from a band that started in 68 and recorded same year. This song is CAN doing what they do best during the Malcolm Mooney period. Admit it, nothing sounds like this.
Stevie Wonder - I Was Made to Love Her
Arguably THE Stevie wonder song that started it all. Jamerson killing it on bass, if you don't feel this song you have no soul. period.- spidey*updated**added new rule* "**3 or more negs will remove a song from the list."