Home
›
Music
›
Record Collecting
Teach your girl to dig.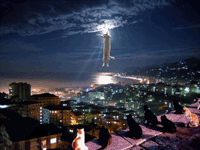 Tabasko
1,357 Posts
My girlfriend takes trips throughout Europe and outside on a regular base.. And I always ask her to check recordshops for me as she's in foreign countries and cities. But my girl has no knowledge whatsoever when it comes to reckords.. so I always try to give her some basic diggingtips. Like: Look for labels like Impulse or CTI.Or look for reckords from the seventies.., or just try to buy 'cool looking covers'

Sofar she brought me home some pretty good stuff (The highlight being: Makossa Man from Manu DiBango on decca (sgalp 1715) which she brought from South Africa.)and lots of SHITE offcourse.. But its cool that she tries, and its always exciting to see her come home with a baggie with 10 records from where-ever. Feels like a foreign dollarbin just walked in your front door, nahmean?Any of you have similar issues? What kind of tips you give your GF?