Home
›
Strut Central
The Soulstrut effect in the real world...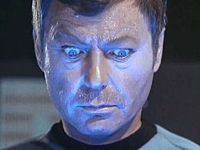 prof_rockwell
2,867 Posts
...so I got this email today:
re: Soulstrut related / Greyboy Allstars West Coast Boogaloo Review Thanks for your nice review for all to see on Soulstrut. I remember hearing that Q-bert mix tape with the "Fire Eater" drum samples years ago. I play bass with the Allstars. It's nice to know that some people still appreciate that record. We made it in one 10 hour session. Ever notice how low the volume is on it? You gotta crank it up to 7 or 8 to even hear the damn thing. Bad mastering job. Anyways, just thought I'd thank you. P.S. new Allstars record out sometime in june Regards, Chris Stillwell
sayin tho!