Home
›
Strut Central
PICTURES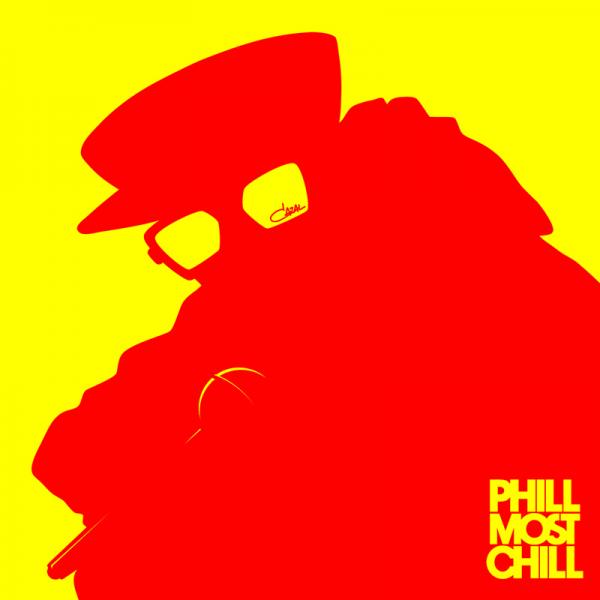 Phill_Most
4,594 Posts
Okay, as requested a number of times... more old school flickery from the Phill Most photo albums.
A young boyish Philly Phill MC (about 75 lbs. lighter than today) and DJ Master Rob, 1984
Phill & Rob in their "Hornit & Kato" masks, 1984. We were NYC area transplants, straight up b-boy cats, who were living in Harrisburg, PA. At this time places like Harrisburg knew almost NOTHING about hip hop, so we made it our mission to introduce the citizens to our culture. One part of our mission was to TOTALLY bomb the city with graffiti. We would go out at night wearing our masks and all-black karate suits, riding these old-ass bikes while carrying bags full of spray paint. Before long you saw "HORNIT" and "KATO" almost everywhere you went in Harrisburg. We actually wreaked so much havoc that our reign of terror made the front page of the city paper! One note, though- I made sure that we never hit up any private homes or people's cars or anything. Vandals with a heart, for sure.
Phill w/ box, 1984. The boombox shown in the previous picture got dissed at a couple of breakdance battles ("Yo homes, your box is weak!"). So I made it a point to get the most powerful box in existence, so that no one would EVER be able to dis again. This is the legendary Conion joint (this actually might be the Helix model, forget... same thing, though) with the alarm on it. The skinny arms seen in this pic definitely began to bulk up a little after lugging this monstrosity around for miles everyday.
Phill & Rob on the mic and wheels, 1984.
Thugged out young Phill, 1984.
Phill in front of "Fresh" piece, 1984. This was my 1st large piece and I was still learning, so please excuse the wack letter styles. We had gotten so bold that we did this piece
in broad daylight
on a busy, heavily trafficked street. The cops even stopped and came over to ask us what we were up to... we said we were painting a mural and had permission to do it, and just continued spraying right in front of the cops! (Of course we had no such permission.) But I really posted this pic to show this...
I tried to blow up the footwear as much as possible... I don't know if you can see it good, but check out the shelltoe Adidas ya boy is rocking in this pic. Yes, I was remixing the kicks back in 1984, dog! Grey on white... so coordinated with the grey Lees and white / grey Le Tigre. It was not a game BITD, mane.
Windmills in karate suits, 1984.
DJ Master Rob cold gettin' paid, 1984.
Rob with jacket I hooked up for him, 1984.
Ninja please. Philly Phill with Shorty Rock and Tazzie D, 1984. The world's first Kung Fu Hip Hop Pimp. Chuuuch...
As seen on that World Of Beats v2.0 blog... cassettes, 1984.
More cassettes, 1984. I did artwork like this on the labels of some of my old octopus breakbeat records (the OG UBB joints) too.
Before we say adios to 1984, I gotta give a shout to my man MC Dazz from Do Or Die Bedstuy, Brooklyn NY. Together we were the Sureshot 2 MCs, and for a short time in 1984 we ripped parties along with DJ Master Rob and DJ Jazzy Jay-Rock (aka Jollirock). Not long after this pic was taken, we lost touch with Dazz... heard he'd gone back to Brooklyn but never really knew the deal. Found out later he got knocked on some serious charges and has been incarcerated ever since, almost 20 years now. We still don't know what he could've done to get such serious time- he was a street kid, but we never knew him to be into anything that would get him a severe sentence like that. Anyway, I thought I'd post audio of the only tape I still have of MC Dazz, a practice tape we did in my crib in 1984. I think this is also the earliest tape I have of me rhyming... I had just started rapping in front of people.
Sureshot 2 MCs- MC Dazz, Phantastic Philly Phill MC & DJ Master Rob
Just a couple from the Phill Most Chill era... here I am at the Ruffhouse studios (I think called Studio 4 back then) in a recording session with Joe "The Butcher" Nicolo, 1988. We actually did a studio version of "On Tempo Jack" with Joe The Butcher! I wasn't happy with the outcome, though, so we never did anything with it. I looked happy as hell in this pic, though! (Close yo mouth, foll.) You gotta love the Louie Vuitton pouch.
Oh lawd, here we go... the
native tongue
era. Phill Most Chill in the studio recording the song "Woman To Woman" (as heard on the Jollirock The Black Prince ep... random rap headz know the deal), 1989. I also recorded two other unreleased songs at this sesion, "Damage" and "On The Hype Tip".
Last but not least, my favorite pic EVAR- My brother Cool Out C and I chillin' with our grandmother (who passed away this past summer), 1988. Mom Mom was mad cool and down to ride for the In Effect Posse fa sho! By the way, Raystar, that is NOT a Mickey Mouse shirt I am rocking in this pic, it's an Adidas. But trust me, I had my Mickey Mouse schitt too! Even a colorful Donald Duck nightshirt thing that cats actualy used to wear on the skreets... i wore it once, came to my senses and gave that schitt to my girl.
Anyway, hope y'all get a kick out of my little time machine return to the dayz of wayback. Don't worry... believe it or not, I actually am not still stuck back there. But it's cool to revisit those days sometimes, what can I say. I reminisce, I reminisce....