Home
›
Strut Central
eBay turns 10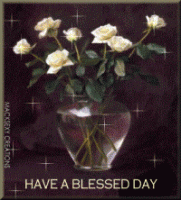 Fatback
6,746 Posts
September 7, 2005
Pierre Omidyar's Perfect Store Turns 10
By ADAM COHEN, NYT
Over Labor Day weekend 10 years ago, a programmer named Pierre Omidyar took a chance on an odd little Web site called AuctionWeb. Most of Silicon Valley spent the summer of 1995 dreaming up ways to use a newfangled technology called the Internet. This was his: an auction site that let anyone list an item or place a bid. He wrote the code in his spare bedroom and posted it on his personal home page, which had a whimsical domain name:
www.ebay.com.
Mr. Omidyar wanted to create a perfect market, something economists had only imagined, where everything sold for its ideal price. He was also a populist. It looked to Mr. Omidyar, who had a ponytail and wore Birkenstocks, as if the freewheeling Internet was being taken over by well-financed dot-coms. He wanted to "give the individual the power to be a producer as well as a consumer."
Everyone told him that strangers wouldn't trade online with strangers, particularly in a format as unwieldy as an auction. But first the techies came, buying and selling computer parts. Then the collectors came - at one point, more than 6 percent of all sales were for Beanie Babies. Then everyone came. EBay, with 64 million active users, is on track to sell more than $40 billion in goods this year.
I interviewed Mr. Omidyar a few years ago when I was writing "The Perfect Store: Inside eBay," and he waxed nostalgic about the early days, when eBay was a true community. Users chatted endlessly on its message boards, and when they had problems they sent e-mail to [email]Pierre@ebay.com.[/email] One of the greatest innovations was the Feedback Forum. Buyers and sellers rated each other after a transaction, and the ratings were compiled and placed after users' names. EBay became a virtual small town, where people were known by their reputations.
Mr. Omidyar eventually took eBay public, which meant investment bankers and feverish growth. It's a lot bigger and more commercial today, but elements of the founding vision clearly remain. EBay is still egalitarian: mom and pops and corporations are largely treated the same. The Feedback Forum is still going strong. And then there is the famous multicolored eBay logo: it was intended, its designer told me, to evoke a 60's sensibility - to have "a little bit of the ponytail about it."
EBay is a spectacular success, and not only because Mr. Omidyar is now worth $10 billion. It may not be a perfect market, but it has revolutionized pricing. The "value" of many things today is what they sell for on eBay. It has also given ordinary people an economic foothold online. Selling on eBay is the primary or secondary income for an estimated 724,000 Americans. EBay also did one thing Mr. Omidyar was not thinking about 10 years ago: it proved that even in these daunting times, one person with a good idea can still change the world.