Home
›
Classifieds
232 records LATIN SOUL BALLAD & More Rare 7s EBAY Auction Ending This SUNDAY Feb 28th!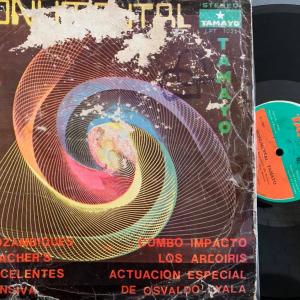 djpiotrelpolaco
30 Posts
Hello!
I would like to invite you for my next BIG Vinyl Records Auction:

*** !!! 232 RARE LATIN and CARIBBEAN Vinyl Records Ebay Auction !!! ***
FUNK-SOUL-SALSA-GUAGUANCO-BOOGALOO-CALYPSO-SKA-REGGAE- CUMBIA
https://www.ebay.com/sch/ingenio604/m.html?item=284169860446&rt=nc&_trksid=p2047675.l2562&nbsp
;
LPs & 7"s (45s rpm) from: PANAMA, TRINIDAD, JAMAICA, COLOMBIA, PERU and more
In many cases these are the records, which were Rarely or Never Sold on Ebay.
ALL WITH THE SOUND CLIPS !!!
The auction is ending on SUNDAY (February 28th), 1 pm USA West Coast, 4 pm USA East Coast / 22.00 Europe, 6 am (Monday) Japan. ​
Artists
: The Exciters / The Soul Fantastics / Los Superiores / Los Silvertones / Victor Boa / Los Mozambiques / Maximo Rodriguez / Bush / Los Naturales / Lord Cobra / Papi Brandao / Fito Espino / Chilo Pitty / Mighty Sparrow and many more…
* please select Sort: "ending soonest" to browse by genres
Also please check my Record STORES with more records on Discogs and CDandLP:
https://www.discogs.com/seller/Ingenio/profile&nbsp
;
http://www.cdandlp.com/liste/?seller=111252&nbsp
;
or CONTACT ME DIRECTLY for many more ...
Good luck!
Piotr