Home
›
Classifieds
Soul Funk Salsa Cumbia Calypso RARE Vinyl Records 7's Ebay Auction Ending This SUN Oct 20th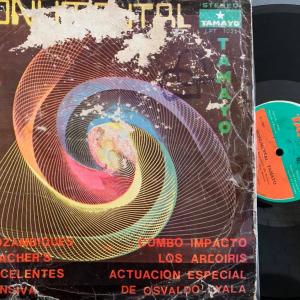 djpiotrelpolaco
30 Posts
Hello!
*** !!! 200 RARE LATIN and CARIBBEAN Vinyl Records Ebay Auction !!! ***
FUNK-SOUL-SALSA-GUAGUANCO-BOOGALOO-CALYPSO-SKA-REGGAE- CUMBIA
https://www.ebay.com/sch/ingenio604/m.html?item=283622704051&rt=nc&_trksid=p2047675.l2562
7"s (45s rpm) from: PANAMA, TRINIDAD, JAMAICA, COLOMBIA and more
In many cases these are the records, which were Rarely or Never Sold on Ebay.
ALL WITH SOUND CLIPS !!!
The auction ends this SUNDAY (Oct 20th), 16.00 USA East Coast / 22.00 Europe, 6.00 (Monday) Japan.
Artists: Maximo Rodriguez / Manito Johnson / The Exciters / The Soul Fantastics / The Festivals / Los Goombays / Los Silvertones / Rafael Labasta / Victor Boa / Lord Cobra / Papi Brandao / Fito Espino / Teresin Jaen / Chilo Pitty / Lord Tanamo / Bert Inniss and many more…
* select Sort: "ending soonest" to browse by genres .
Also please check my Record STORES with more records on Discogs and CDandLP:
https://www.discogs.com/seller/Ingenio/profile
http://www.cdandlp.com/liste/?seller=111252
or please CONTACT ME DIRECTLY for many more ...
Good luck! Piotr