Home
›
Classifieds
ENDING TODAY In Few Hours LATIN FUNK SOUL BALLAD and More - Vinyl Records LPs 45s rpm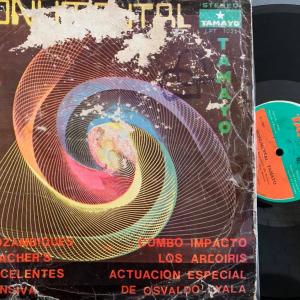 djpiotrelpolaco
30 Posts
Dear Collectors Friends! Happy New Year!


I am glad to present you my first Ebay Auction in 2019
!!! 400+ RARE LATIN and CARIBBEAN Vinyl Records Sale !!!
FUNK-SOUL-BALLAD-SALSA-GUAGUANCO-BOOGALOO-CALYPSO-REGGAE-SKA-CUMBIA TIPICA
Click the link to see the auction:
(for an easier review, select the view "ending soonest" and you will see them sorted by genres)


PANAMA, TRINIDAD, JAMAICA, PUERTO RICO, COLOMBIA, VENEZUELA, MEXICO, COSTA RICA and others
In many cases these are records, which were Rarely or Never Sold on Ebay.
ALL of them WITH the SOUND CLIPS !!!


The auction is ending this SUNDAY (January 20th), 16.00 USA East Coast / 22.00Europe, 6.00 (Monday) Japan.
Also please check my STORES with more records on Discogs and CDandLP:
or CONTACT ME DIRECTLY for many more ...
Good luck!
Piotr