Home
›
Classifieds
OWLSLEEP: Rare LPs, 12"s and 45s. Ebay auction ends Sunday.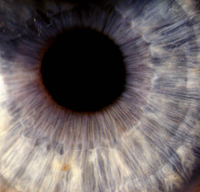 owlsleep
9 Posts
Winter Greetings!
Very excited to be posting another round of rare LPs, 12"s and 45s.
Special focus on (French/) Canadian content; some deep Jamaican singles, plus a
great selection of Soul, Psych, Island Disco, African, Boogie, Modern Soul & more!
Fourth and possibly final appearance of the ultra rare Ray Alexander (gold coloured) 45
(I'm the sole seller of these over the past two years - now down to my last copy).
Third (ever!) surfacing of The Green Light single. Both Romels; M2; some
Ron Baumber-esque northern AOR... to be honest, it's hard to know what
to spotlight! (it's a tightly curated collection). Check the auction by clicking here:
Thanks so much for having a look, and happy bidding if you do! Cheers, Owlsleep
TAGGED: