Home
›
Music
›
Record Collecting
The psychological struggle of the urge to grip vs. the need for a healthy space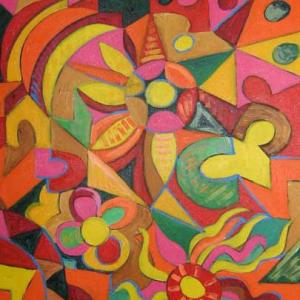 The Bizarre
San Francisco, CA
23 Posts
I know this has been covered here multiple times in the past, but it's an ongoing struggle for me and I'm sure there are others who can relate. I'm hoping there's someone here who has experienced the psychological shift needed to adjust their digging and hoarding habits into a healthier practice and maybe impart some wisdom on us.

I keep digging and amassing more records. My interest in exploring different sub-genres, discovering new labels, obscure artists, who played on what record when and why, where the next oddball sample I can flip that nobody cares about or will notice will come from, where the next garage sale score will be, what library records might be lurking in a storage unit somewhere within driving distance from me at any given moment is at a constant PEAK. I just never get tired of this shit. I love learning more and more and finding and collecting more and more records and there seems to be no end in sight. I've actually picked up a part time job once a week working at a record store and am getting paid mostly in records (GOOD ones - It's sort of amazing). It's clear that this will remain a life-long obsession.

There is a lot of reasoning behind my digging habits; I'm a DJ and spin almost exclusively vinyl, I'm a producer/beatmaker and primarily source sounds by sampling records, I love learning about and discovering new music, and I really just love being physically surrounded by a large collection of music. Does any of this justify the obsessive gripping? Yes and no.

My wife is incredibly patient with me in regards to the collection despite the fact that I surpassed maximum capacity a couple years ago. We have a 2 bedroom apt and the larger of the 2 bedrooms is dedicated to records and studio equipment. It's getting hard to walk in there. Shelves are full, there are stacks of crates where there shouldn't be and none of the lower shelves are accessible because of the huge stacks of LPs in front of them. I'm not sure the number. I think I'm maybe between 2 or 3000 now. It really doesn't matter though because it's just too much for the space.

Somethings gotta give. I either need to fork out for a storage space (which I can't really afford right now) or start getting rid of some of this stockpile. What I'm realizing needs to really change is my attitude about the records and the collection. The gripper mentality is such a powerful persuasion it is hard to resist. I really need to accept that I don't need to hold onto everything forever and develop a practice of "acquire, utilize, and release." This might sound easy and simple, but it's not.

HOW DO I STOP GRIPPING ALL THESE RECORDS??