Home
›
Music
›
Music Talk
R.I.P. The Boss In London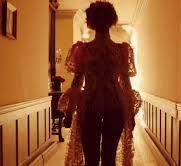 DocMcCoy
"Go and laugh in your own country!"
5,921 Posts
This is unlikely to mean an awful lot to more than a handful of the Brits posting on here, but Mike Allen a/k/a The Boss In London died early last month after a long struggle with Alzheimer's. Before the likes of Westwood or Dave Pearce in London or Stu Allan in the North-West, Mike Allen was the first radio DJ to properly get behind hip-hop in the UK - he pretty much broke The Show, for example, with his support directly leading to it becoming a massive pop hit - and his rep spread way beyond the reach of Capital Radio. Whenever I was visiting mates down south in the mid-80s, I always took a pack of blank tapes with me so I could dub a few Mike Allen shows. Later in the 80s he went on to host National Fresh, the first-ever syndicated hip-hop radio show in the UK, but probably his finest hour came with UK Fresh '86, which was at that point the biggest live hip-hop event that had ever taken place outside the US. Take a look at that line-up. Despite the heavy Capital Radio branding on the flyer, he pretty much promoted the entire event himself alongside Morgan Khan of Streetsounds fame/notoriety (they even used his rig!), at a time when the idea of something as underground as a hip-hop show filling Wembley Arena seemed preposterous.

There's a pretty thorough fan page here, which unfortunately doesn't seem to have much audio, but which might still give some of you a sense of what he did and when he was doing it. As far as the UK was concerned, Mike Allen was one of the gatekeepers - possibly the gatekeeper - for so many of us in the early days of hip-hop, and a true pioneer. RIP.