Home
›
Strut Central
Sly & Robbie do Boogie Funk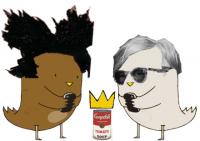 willie_fugal
1,862 Posts
Sly & Robbie's catalog is obviously enormous, and I'd like to hear more stuff they were doing in a boogie / disco / funk vein in the 80s.
The Gwen Guthrie records are probably the most famous in that line, "It Should've Been You," "Peanut Butter," etc. I guess you would count some of the Grace Jones tracks too?
what are more Sly & Robbie productions that sound like this?