Home
›
Strut Central
Homeboy the C.O.L. album review (MP3's Inside)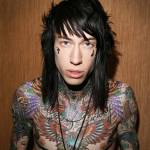 Guzzo
8,611 Posts
I've spoke very highly on this LP for a few months on this site, I know it looks absolutely ridiculous but it is really quality soul recorded about 5 miles from my home.
a review I wrote up on the LP a couple months back:
Homeboy & The C.O.L.[/b] S/T" (Alwest)
I saw this LP sitting on a shelf in a thrift shop and chuckled at the artwork, I mean its hard to take a look at that cover and think "serious artist". However I remembered seeing a picture of ths LP the record grail website Black Vinyl Junkie and I figured it would be well worth the $0.95 they were asking for it and sure enough it was more than worth the gamble. The LP has a raw early 80''s soul vibe with a very strong keyboard melody featured in almost all the tracks. Songs like "Homeboy's Revenge" and "Funk Yourself To Death" exemplify the idea of modern soul.
Here are several MP3's for you gus to go ahead and judge for yourselves
Are You Lonely Tonight
Make It On Your Own
Funk Yourself To Death