Home
›
Strut Central
Working Dj's: Serious Serato Problem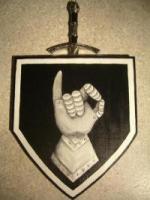 sticky_dojah
New York City.
2,132 Posts
Hi Strutters,

I know this might not be the right place for my post, but I searched the forums on the serato site and I am pretty much alone with this (aka all the people I know never had this) so here is what happened:

During 2 of my last 3 sets Serato freezed my mac and I had to restart it (just reopening Serato did not cut it). One time it freezed on the left turntable, one time on the right, always resulting in the cursor of the file dropping all the way to end of the file and the sound being dead. Now I had the very same problem on my old G4 (I am now on a 2 year old mac book pro 15") and it was always with different Serato boxes, different turntables, different needles, different records, so the only constant was the laptop. Now it was very warm in the club and the last time it crashed, it alwas crashed when fog came on and started approaching my laptop. But it happened earlier also in not so hot clubs.

Furthermore, most of the times I used my 2nd USB port, it did crash, now it also crashed on the first one (I assume this one has more power)...anyone ever experienced something like this?

Any ideas would be highly appreciated, and once again, sorry if I step on anyones toes here in this place by asking for some help...I know this is not a tech forum, but I know there are enough working dj's on here so I thought I might give it a shot...thanks in advance for any help...