Home
›
Strut Central
Familiar Music, Familiar Sound...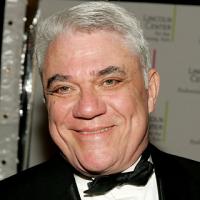 noz
3,625 Posts
Hi, while I thought your article on Rhymesayers was pretty well put together and informative, I have to take issue with one glaring misstatement:"In 2002 Atmosphere's God Loves Ugly sold more than 100,000 copies, becoming the first underground rap album to reach "indie gold" (a feat regularly achieved by rock bands such as Bright Eyes and Death Cab for Cutie) since Blackalicious's Blazing Arrow in 2000."Although you state this as some sort of concrete statistical evidence, you neglect to define "underground rap". You may or may not be aware of this, but independent rap labels like 75 Girls, Rap A Lot, Sick Wid It, No Limit and Cash Money have been going "indie gold" since Slug was in high school. In fact, since it's inception rap has been primarily built through independent, privately owned business. Sugar Hill records was an "indie" label. From Rakim and KRS-One to Wu-Tang and Jay-Z, almost every rap legend got their start on the indie tip. The industry has been playing catch up since, either by buying out these artists and labels or offering them generous distribution deals, much like what Epitaph is doing today in signing Atmosphere & The Coup or MCA tried to do by distributing the Quannum Collective. The only difference is that these artists are now specifically being marketed as "underground" or "indie" to an alternative audience.Admittedly, the labels and artists i mention are not in the same aesthetic category as the ones you champion in your article. But to act as if some sort of independent rap ground has been broken by Rhymesayers when Too Short & Dean Hodges were moving those numbers AND THEN SOME twenty years ago in oakland out the trunk of their car is to rewrite hip hop history.Not to mention that Blackalicious' "Blazing Arrow" was in fact released through MCA, a major label. Def Jam was initially an independent label picked up by Columbia, so I guess everyone from Slick Rick to Ludacris have gone "indie gold" some ten and twenty times over. 100,000 copies with major label backing is pretty much universally considered a failure.Maybe I'm reading into things here, but really the only construct for underground rap I can think that you're using here is the belief that Atmosphere is underground because it makes music that critics and (often white/suburban) kids who wouldn't otherwise listen to rap would enjoy. The labels and artists I mention may not be archetypically positive or "conscious" or "emo" or avant garde (most of these terms loosely translate to "made for college kids and white dudes"), but they are equally important in influencing a different kind of underground movement. If you asked these artists in their prime what they were making they'd tell you that it's underground rap. And, perhaps, more importantly, rappers and entrepreneurs in every hood in America have been using this model and making more money than they would within the major label infrastructure. And trust that they're drawing from the Master Ps, Tony Drapers (Suave House) and J. Princes (Rap-A-Lot) of the world for inspiration and NOT Rhymesayers. In fact I wouldn't be surprised if the El-P's and Saadiq's didn't draw from similar inspiration.peace,andrew
www.cocaineblunts.com
---M*** R***** wrote:>I have to disagree with you, Andrew. Most rap artists regularly >distinguish "indie hip-hop" from the "reality rap" made by Swishahouse, etc. It has a>little bit to do with race and even more to do with aesthetics. First of all, I've never once heard a rapper call it reality rap. I have heard Too Short say "it's not pop / it's called underground rap" and e-40 brag about how he "sold a bunch of units underground". As for swishahouse specifically, how do you explain the "undergrounds" they release every month or so and built their name off of before getting a major deal? undergrounds aren't underground? What about the UnderGroundKingz? Not underground?>Indie>hip-hop draws a different audience from reality rap, from boho "coffee>shop" chicks (to use a term from Little Brother) to the college-age kids>you referred to, although I won't be so naive to suggest that the audiences>don't cross over. but ironically, it's the mainstream media that creates and perpetuate this limited definition for what is and isn't underground rap. Like it or not there are places in the world where that is not the underground. that's the *other* underground. you go to certain parts of the bay or you go to parts of houston and ask for an underground rap cd and they're not going to give you little brother. they're gonna give you messy marv or z-ro. now, if you're in berkley or the village, you might get handed an atmosphere cd.>More important, reality rap has always been considerably>more popular, drawing support from major rap mags such as the Source, XXL,>and Murder Dog. Murder Dog is an underground rap magazine. Go poke around at some of the interviews on their site, every one of those dudes are constantly claiming underground. I commend Murder dog for being one of the few magazines acknowledging the existance of and covering that side of the underground.Don't kid yourself, the underground artists I'm talking about currently don't receive ANY attention in XXL. At least the backpack stuff has the chairman's choice column going for them. When was the last time you read a mac mall interview in The Source? '95?Slug and MF Doom draw across the board support from major rock magazines like spin, experimental music rags like the wire and club culture magazines like urb. And once in a while they even get a nod from major rap zine. I'd say that's a little less underground, no?>Few major indie-rap artists have rivalled the popularity ofso indie or underground is an (un)popularity contest? if atmosphere's next record goes gold will he no longer be underground?>a Rap-A-Lot (which has enjoyed major label support throughout most of its>history) or even No Limit in its pre-Priority days. That doesn't change the fact that they both were moving significant units on the underground before priority called. Don't forget that the archetypical backpack underground giant Rawkus was also distributed by priority during the period when many of their so called classic underground cds dropped. Only difference is they sold less copies.>By the way, I like your blog a lot. Thanks for writing.thanks.andrew--M*** R**** wrote:>I think you're getting caught up in semantics. Regardless of the>terminology you use to describe them, call it semantics if you will, but like it or not, the terminology "independent" or "underground" implies a business approach and mentality, it does not imply aesthetics or content.>Atmosphere and Too Short/E-40/UGK>sound distinctly different. By a similar standard Blackalicious and, say, C-Rayz Walz sound distinctly different from Atmosphere or each other. Their only common ground is in their fanbase and perhaps subject matter.>Furthermore, one group regularly attains higher>sales than the other. That's not to say that one group is better or more>"underground" than the other. well short/40/ugk are counterexamples in that they're the artists who sold more than 100k. like i said, flip through an issue of murder dog and you'll see countless underground artists working in the same realm who sell considerably less than Atmosphere.it's looking like neither of us is going to budge on this issue though. the bottom line is that to so ignorantly or stubbornly write street oriented underground artists out of history the way you did in your article is an all too common occurrence in "underground" rap journalism and reeks
of (either conscious or unconscious) classism.peace,andrew--M*** R**** wrote:>Andrew, to jump from noting that "street-oriented underground artists" (to>use your terminology) have just as equal rights to the terms "underground">and "independent" as Rhymesayers (which is a reasonable criticism) to>accusing me of writing said artists out of hip-hop history is a major and>somewhat ridiculous leap.i did not mean to imply a conscious action on your part, but it is something that should be considered in the grand scheme. i'd be willing to bet it never even occurred to you when writing the article and i think that says a lot more about the divide that is being put into place by the media as a whole than it does about any agenda you may have had. i did not mean to personally offend you, i just meant that the music journalism machine is collectively and unconsciously writing these artists out of history. and it is especially frightening when you consider the implications it has regarding to racial and class stratification.>My story wasn't a history of hip-hop music. It was a short, pithy history>of Rhymesayers. That would be like saying that, since Murder Dog rarely>writes about "college" rap (to use a term you bandied about in an earlier>response), they are writing those artists out of hip-hop history. If you>want to make such accusations, send your protests to them.show me the murder dog article that specifically ignores the existence of atmosphere in making an overreaching (and downright incorrect) statistical inferences regarding independent hip hop as a whole and i'll be sure send them a similar letter immediately.anyway, thanks for taking time to entertain my response(s).