Home
›
Music
›
Record Collecting
~Your Favorite Local/Regional LP's~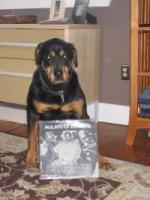 NateBizzo
2,328 Posts
Hey Guys,This is NateBizzo. Being that this is a global forum with members from across the globe I thought I'd start a discussion about music local to your region. I'm curious about what regional LP's you guys are picking up and enjoying.Being as I'm in Vermont the local jazz/funk/soul/facemelting/psych genres are not that plentiful. However there are several local Folk LP's that I have been enjoying.One of them is Guy & Joe. This is folk LP out of Central Vermont. It's mostly straight ahead folk, but the vocal and instrumentation have some psych leaning. Not much though.
Something more recently is this local Burlington 7' Box Set from the early 90's that I got some time ago. Mostly pop, punk and folk stuff but still a cool local relic.
How about you? What are some of your favorite local records?
TAGGED: