Home
›
Music
›
Music Talk
Post up to 5 Funky 45s you're feelin'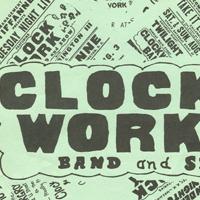 NiteKrawler45
1,062 Posts
I realize that this has been done in the past, but these threads are always helpful so let's do it again. Everyone who has at least one funk 45 please participate

The idea is simple.
List up to 5 of your funky 45 tunes, (not top 5, just 5 randoms and maybe just 5 on your decks right now), the label they're on, and a description of the tunes or groups if you like. Big labels, small labels, whatever. Just good music. No imaginary/unreleased stuff. There's a Mingering Mike thread for such things. Let's go!
1-Harvey and the Phenomenals - Soul and Sunshine (Da-Wood)
One of my fav funk tunes. Listen to that sax!
2-James Brown - Lickin Stick (King)
Wow. Always on rotation at the Ice Cave.
3-Tiaras - Right On (The New Sound By Revere Music
)Played this out recently, and I just can't get enough of it. Driving, fast, and heavy sister funk. Wish I knew if it was from my area or not
4-Interpretations - Blow Your Mind (Jubilee)
A recent aquisition that's been getting heavy play on my decks. It really did blow my mind the first time I heard it.......rough and raw
5-Derek David - The Morning After (Pagan)
Mr. David was the group leader of DC's Young Senators during the mid 1960s, (around the time they recorded "7th and T") but he left to persue a solo career before they signed to Innovation. "The Morning After" is one of my favorite DC tunes, and I think it's still sitting on the turntable at home.