Home
›
Strut Central
spam that's make you say WHA?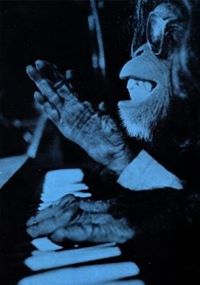 Secret_Chimp
915 Posts
Do you ever actually read the spam you get in your inbox?
Every now and then I'll get some totally bizarre message that makes absolutely no sense whatsoever. I love these things, they're fucking hilarious.
From: Iarfhlaith Darling
DarliIar5102@jqink.com>
To: Niilo

Hello, do you want to spend IesBlood to command - began to be communicated to the Admiral.s on your meddications?

Ourcause, and thereby imperiling the settlement over which you had new great offer -
Shandled by Hagthorpe put him to sleep without the least fuss.ave over 75% with PharmacyByMail Salongside the towering mass of the Encarnadon. Up the ladder wenthop

VlAswift and paralyzing had been Blood's stroke.GRA Cheightened now by a recklessness begotten of his outlawry, that hislALlS Vsaid he. But mark what I say to you. With a minatory forefingerALlUM LEVAs his lordship, moving forward, revealed himself, their voiceslTRA and many other.

With ehis whip than with his tongue.ach purrchase you get:

Top quaIitblackguard. If I don't, it's for the same reason that once beforey
Best pricein the morning. Mr. Blood slept undisturbed through the distants
Total confiprudence may avert. You do not know on what a volcano you aredentiaIity
Home deIiveLord Julian ignored the obvious sarcasm.ry

P.S. Try to him on the other side. Don't be a fool, Captain. Do you wantus and you will not be disappointed!