Home
›
Music
›
Music Talk
The Douchebag Musicians' Hall Of Fame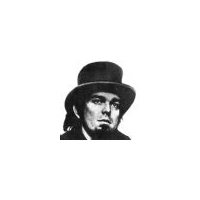 luck
4,077 Posts
True musicial douchebags are a special breed. I define this term as "Pretentious, Obnoxious Prick (with sugar on the side)." IMO, a douche is not solely an asshole (Dave Davies, Lou Reed), clown (Weird Al Yankovic), or dork (John Tesh), but may consist of healthy portions of each.
Bonus points are awarded for attracting a special audience, specifically the tie-dyed/Land Cruisered set. The fine line of douchebaggery inspires debate and deserves a special thread on the Strut. This is not yet a proper brick-and-mortar, but with elbow grease, divine guidance, and a little faith, it will eventually see daylight.Inaugural inductees:
Solo Effort (or, Solo Effort Within A Group):


(Sir) Paul McCartney

Ray Manzarek

Billy Corgan

Morrissey

Bono

---
Group Effort:


Steely Dan

---
Most Promising Newcomers:


John Mayer (with and without Trio)

Ariel Pink

---
Genre:


Meaningful Adult Alternative

Modern Cracker Blues

---
No Longer Worthy Of Consideration:


Ryan Adams (see: Asshole Hall Of Fame)

---
Keep in mind, folks: a Douchey induction is not necessarily an artistic condemnation.
For example: Paul McCartney wrote many fine songs, but is nonetheless a Douchebag.Additionally: In which town should this Hall reside? Do female Douches exist?
Add thoughts, postulations, and your own additions.
TAGGED: