Home
›
Music
›
Music Talk
80s/90s Brit soul singers - where did they go?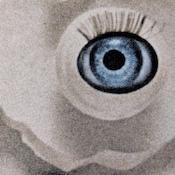 m_dejean
Quadratisch. Praktisch. Gut.
2,946 Posts
Canonical's Soul II Soul post in the trades forum made me pull out that "Back To Life" 12" with all those acapella breakdown versions on it for the first time in many years. I completely forgot what an amazing voice Caron Wheeler has. I used to play "Living In The Light" on repeat. What happened to her? The last I heard was some backup singing on "Mama's Gun". Then I pulled out Will Downing's take on "A Love Supreme" which I also haven't played in years. Still holds up for its time even though the panflute intro and "fonk" sax are very '88ish. I really like his voice too. He did some uplifting house vocals in the 90s and then he seemed to vanish from the music industry. Where did ol' Willy D go? Mica Paris?If I'm sleeping and they just dropped a good new album like Omar, please forgive me. I might be out of the loop. Brit heads, let me know the deal.
TAGGED: