Home
›
Announcements
Online Funk Radio Tonight!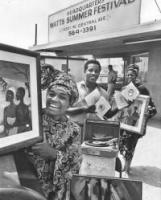 pup
133 Posts
Wednesdays! 6 ??? 8 pm Pacific Time, check out ???Soul Fu??? on
www.uclaradio.com
with your hosts Eric Rice (Safety Pup), and Bobby D.We???ll be playing all the deep funk and underground hip hop you???ve been searching for. If you can???t tune in live check out our archived shows at
www.uclaradio.com/archive.
The show from 3/2 features Mike Vague, and the show from 3/9 features Danny Halloway and Keynaan. All three are featured DJs at this summer???s Vegas Shuffle.