Home
›
Archive
›
Soul Strut
How Soul Strut Ruined My Class Presentation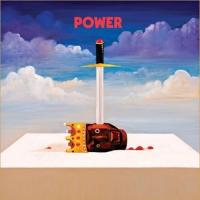 drewnice
5,465 Posts
So, I'm up in front of a bunch of undergrads this evening giving a presentation on forums and how they can be used to foster discussion. Barely anyone in the class posts on them and they wanted to know what a good one looked like. I made my way over to the computer and pulled up Soul Strut on a huge projection screen that covered the entire wall while explaining that it was a place talk about music (the details would have gone right over their heads) and proceed to click on the thread about Spanish language pop loops, figuring it was safe when...
POWWW!!!
F*CK!!!

I tried to scroll past it as fast as I could when...
BLAMMM!!!
!!!

I heard a bunch of little giggles break out as I tried to click away and gather my thoughts to keep my presentation rolling, but it was too late. I hope my Prof won't take off for that, ha! Anyway, my uncharacteristic unpreparedness overshadowed the pictures, but at least I gave the kiddies something to talk about right?
I would give anything to start today over again...