Home
›
Strut Central
Top 5's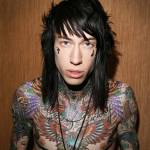 Guzzo
8,611 Posts
been a while since we had a round of these lets get it done right

Prettys
1. Finished midterms in school [/b] - working 60 hours a week and doing full time schoo, my job was supposed to end 2 1/2 weeks ago giving me time for school but I've been extended, which brings me to...

2. Still working[/b] - was going to go on unemployment for the first time in my life but the TV peoples ain't letting me breathe, it's nice to be wanted cause it will probably lead to promotions in future jobs

3. Girls[/b] - swear to fuck they got the ability to turn any negative into a positive, met this girl 3 weeks ago and she knows my overwork/ overschool situation and that I had no free time to pick up the pieces for my halloween costume so she asked if she could help and was calling me from the store letting me know whats up. Now thats rill!

4. Good rackords[/b] - been able to pick up some nice things lately in a quality not quantity sort of way. Feels nice to own and listen to pieces you've wanted for a long time. Archie Whitewater lives up to the hype

5. Shooting film[/b] - learning about 16mm film and making some cheap ass slapstick movie, I now know more about film than 75% of the peoples I work with.

uglies
1. I am the family financial support[/b] - its a pressure position to be in but I'm dealing.

2. can't get to the barbershop [/b] - work and school not letting me deal with everyday things. You can catch me on the 10 freeway with scissors in my right hand, and handful of hair in my left and my kneecaps on the steering wheel.

3. Sprained my wrist[/b] - getting stoned and lifting without stretching is not a good look

5 to 3 I WIN BATCHES!